Concert 1: Ursula Chapel, Krems, 25th September, 2021, 19.30
The first concert for 2021 to be presented by "Am Sound" is a chamber music special, featuring works for acoustic and electro-acoustic strings performed by the Koehne Quartett and the Lautsprechernensemble. This is to be held in the Ursula Chapel, a Gothic gem, that, hidden in the heart of Krems is not generally open to the public.
Hermann Nitsch, 2. String Quartett, or "Albertina-Quartett" (Sixth Movement), Günther Rabl, Self-portrait No. 1 (6 channel, funded by the Austrain State Chancellory), Martin Theodor Gut, Zu Köstliche Sache (string quartett), Günther Rabl, Trio II (3 channel, funded by the Region of Lower Austria), Martin Theodor Gut, Reconcilliation, (string quartett, composition funded by the Region of Lower Austria).
Concert 2: 26th September, 2021, 16.00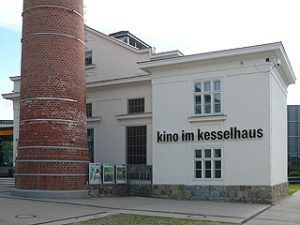 The second concert is a reading with musical accompagnyment held in the Kesselhaus Cinema on Danube University Campus. Here the Austrian author, Manfred Chobot, will read passages from a selection of works which will be musically enhanced and interpretated by the quintett, Brennstein.
Concert 3: Ursula Chapel, 27th September, 2021, 19.30
The third concert returns to the Ursula Chapel and features a woodwind trio consisting of Sylvie Lacroix, Petra Stump-Linshalm and Heinz-Peter Linshalm. Here works by Alexander Wagendristel, Petra Stump-Linshalm, Sylvie Lacroix, Martin Theodor Gut and Rudolf Hinterdorfer will be performed with the exact program still to be finialised.